TV's

MOUNTED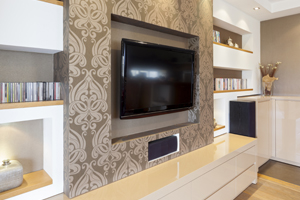 AERIALS

FITTED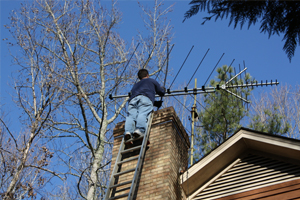 ALL TV

REPAIRS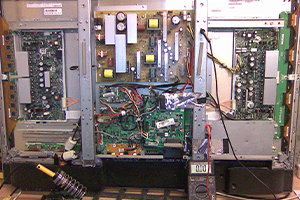 Installation

Equipment
New and existing equipment installed and set up.

Wherever the equipment as sourced, just leave it in the box and call the experts.

From a singe device to a complete set up.

Hunt TV not only install the equipment but explain, in non technical language, how to use and get the most from your system. We can also leave written instructions if required.

Is your existing system not working as well as you would like? Have it checked, many systems have never been correctly installed from new.

Don't know your HDMI from your SCART? call the professionals.

Wall mounting
TV'S discretely and safely wall mounted

We can use your own bracket or leave us to supply all materials.

Please contact us for advice on positioning, type of bracket, routing of cables and connecting other equipment.

Aerials
From a complete system to a simple repair.

Missing digital channels? From a simple retune to a new aerial.

Not sure what you require? Just contact us for advice.

Satellite dishes fitted, realigned or repaired. (Sky or Freesat)

Copying Services
VHS Video tape to disc
Camcorder tape to disc
Photographs to Disc/Memory Stick

Old photo's hidden away in a drawer for years? Bring them back to life.

Have your old album photographs digitally copied to a Disc/Memory Stick

(Ideal for digital photo frames) The perfect personal present.
Personal service from your local fully qualified  engineer
Est. 1979
Contact Us
Please feel free to contact us regarding any of our services using the following details.

Telephone:
01748 824859

Mobile:
07720 441444
Email: info@hunttv.co.uk